Creature Feature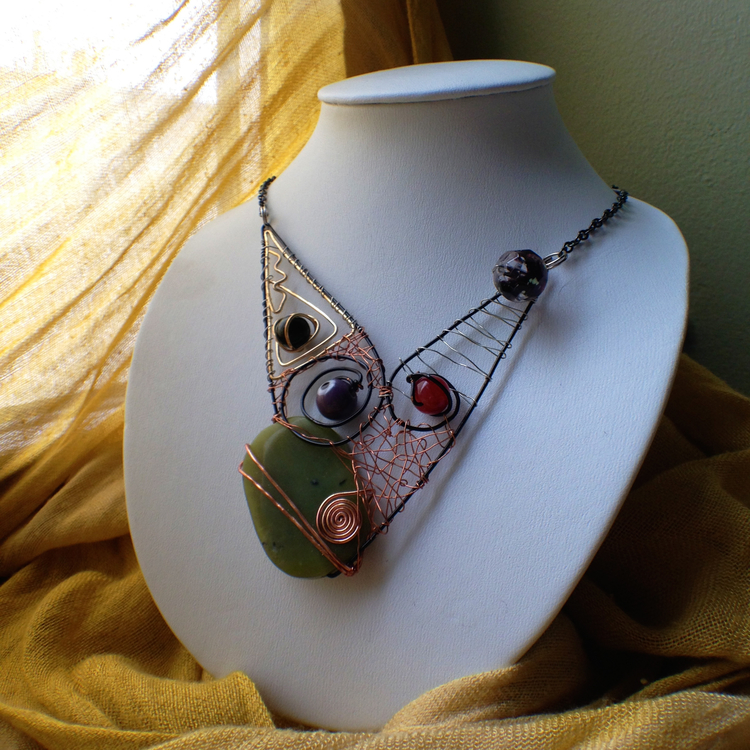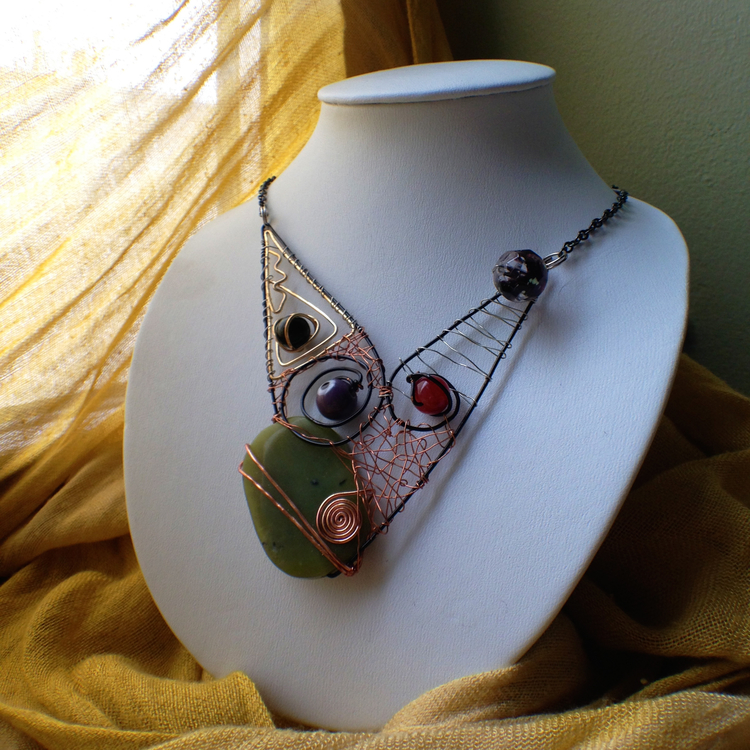 Creature Feature
An asymmetrical necklace that will bring out the Lovecraft in you.
Purple glass bead with eye detail. Red carnelian and green jasper. Copper wire, raw and black enamel.
Small, dark green bead in the triangular gold plated copper wire is a type of aventurine. The bead in the other corner is a clear and purple glass bead.